Gong Hey Fat Choy!
(Or Happy New Year!)
It was Chinese new year on Friday, however yesterday I went out to celebrate and decided to do a quick manicure based on some colours that represent China.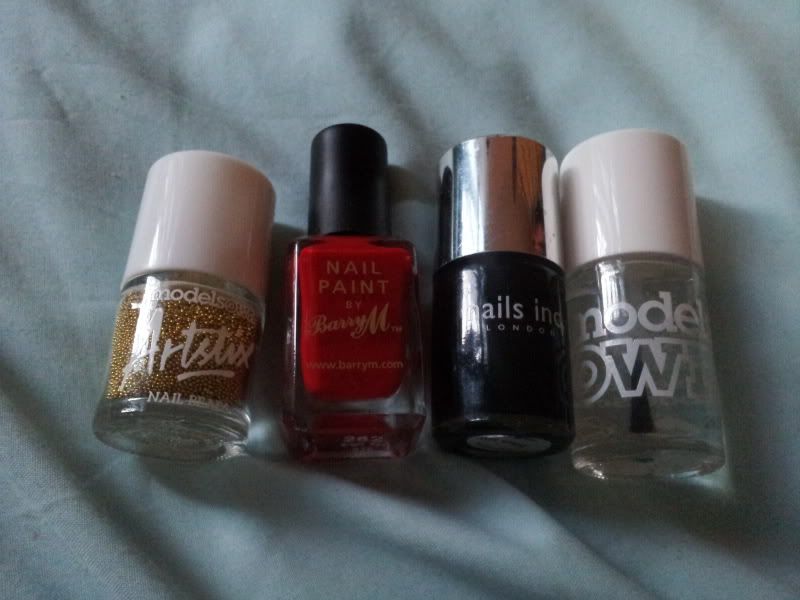 L-R Models Own Artstix nail beads, Barry M in Bright Red, Nails Inc in Black Taxi and Models Own Top coat.
First of all I painted my nails red.
I thought the black would need less coats over red rather than the other way around!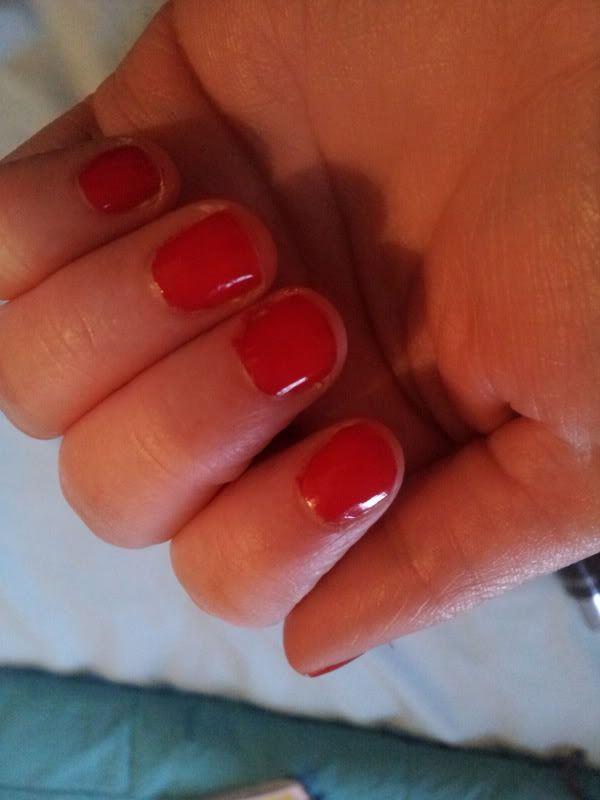 I painted over the top
with black to halfway down the nail. I also made an accent nail on my ring finger by pouring the gold nail beads over wet nail varnish. I didn't want it to be too uniform so they're more scattered.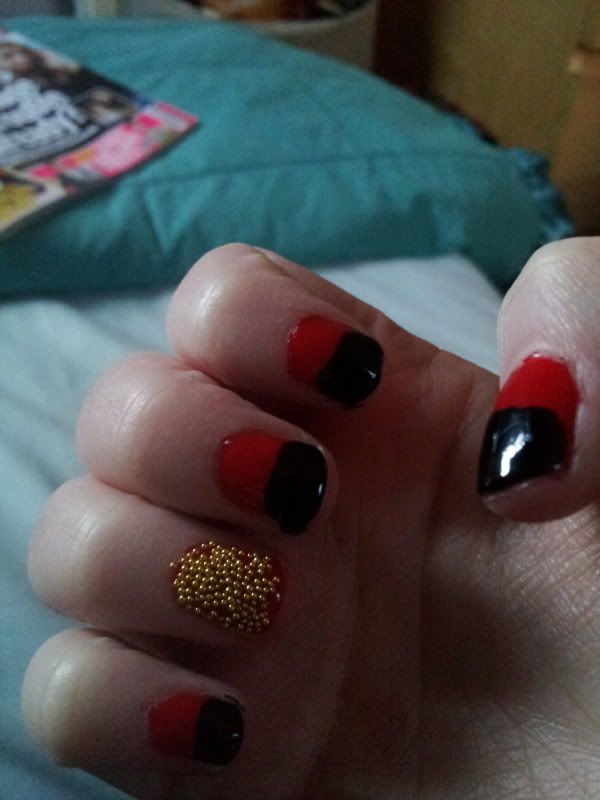 It was easy to do but looks quite effective. It took quite a long time to dry, I think that's because of the colour layering, plus I always try and be careful to not do things until I know the nail beads are completely stuck!
Did you do anything for Chinese New Year?
x