Hello,
My parents will have been married for 30 years this year, which is their Pearl Anniversary. I wanted to get them a unique card that was a bit different from the usual. Etsy is my go to place for quirky things so I had a quick search and came across
KatieLouiseAllen's Shop
. She makes a range of handcrafted products for a reasonable price and so I knew I would have to buy something!
I ordered my purchases on the 27th Feb and it was shipped the next day. It arrived in the post this morning so it was only 3 days in total! I was really impressed because I sometimes have issues with Etsy sellers delivery times.
It came in a really cute package envelope and she had written my address in different fonts which was a really nice touch!
I had to remove some of my address and I apologise for my cat getting involved, he can't help himself!!
I ordered a lucky dip bag, as well as a card for my parents.
Katie also included a cute postcard to say thank you for ordering from her, which again was a lovely touch.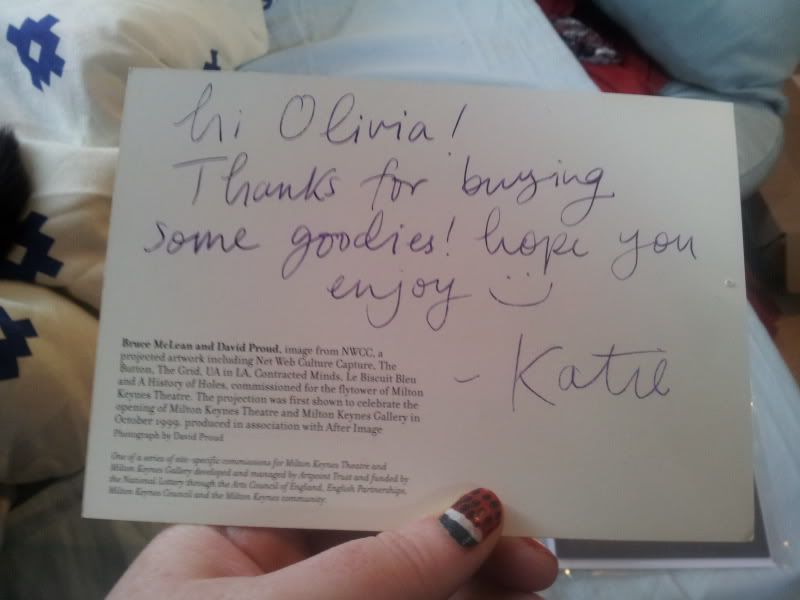 This is the card I bought my parents, I love it so much because its different. I didn't want to buy a cream/pearly coloured card and I think the quote is just so beautiful, I really hope they like it!
In my lucky dip bag there was:
3 post cards, a card and a little book which I **think** is Katies artwork although I am not 100% sure! It was really cool to flick through.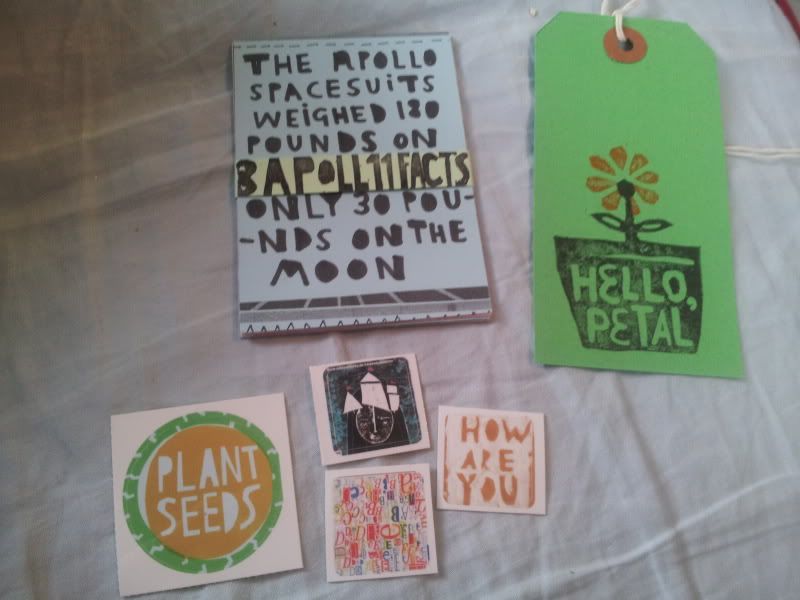 I also got a little group of cards about Apollo 11 which are really cute, a gift tag and some stickers!
Katie also very nicely gave me a code for 20% off my next purchase which I thought was really sweet and awesome!
I would definitely recommend giving her stuff a look, she also makes prints/brooches and all sorts of lovely things, I would definitely repurchase!
What sort of things do you buy from independent sellers?Have you given Etsy a look?
x