Hello,
This is just a quick little manicure post as I have a long birthday one to publish tomorrow. It was my birthday today and I decided I wanted to have a fun manicure for it. Balloons really speak birthday to me but I also wanted it to be more obvious that they were supposed to be in the sky....all will be revealed!
These are the polishes I used:
L-R Feeling Blue,Clear base, Snow White, Balloon House and Barry Ms Nail Art Pen.






I did a bottom coat of white and then a coat of sky blue, Models Own nail polish has really good coverage, because I used the white underneath I only needed one coat of Feeling Blue.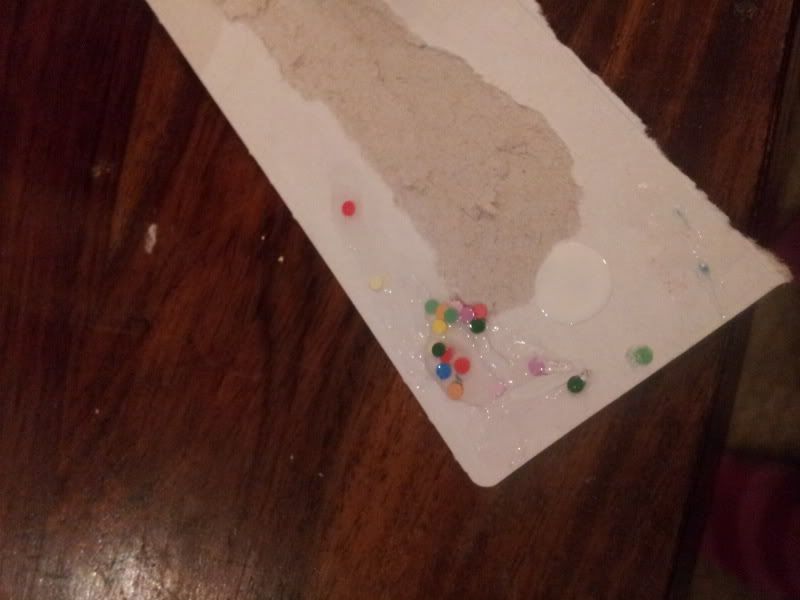 Then I used a piece of cardboard and poured a teeny bit of Snow White onto the card. Using a dotting tool I did clusters of white dots to make clouds, this is so easy to do, you will see how I did the placement in the next photo. I had 2 accent nails where I clustered discs of rainbow coloured glitter at the top of my nails to look like balloons. I did this by scooping out pieces of glitter and then putting them on the cardboard. I picked up each piece with the dotting tool and placed it on the nail.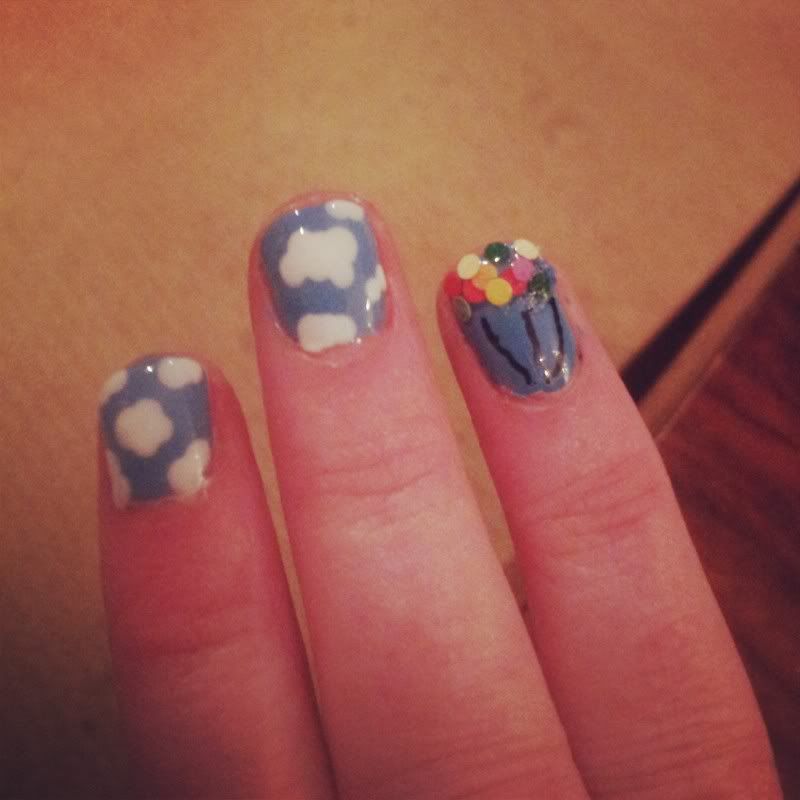 I then added squiggly black lines for the balloon strings and it was done! I hope you can see how easy it was to make the clouds. I may do a step by step tutorial of them in the future.
Not the best picture, but I love this manicure, its super cute and makes me think even more of UP then I did before! The only issue I had was the glitter discs coming off but that is easily repaired!
Would you do a fun manicure like this? Have you tried to draw clouds before?
x